Should I use heat or ice?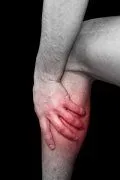 The general rule on the heat/ice question is that Ice is usually recommended for acute conditions to help reduce pain and inflammation. Therefore, if it is a new injury or particularly painful injury, Ice is generally advised. Heat is suggested when you have chronic muscle tightness to help reduce muscle spasm, and to help stimulate healing. A barrier between your skin and the Ice or Heat should ALWAYS be used to protect your skin from injury. Both treatments should be done in 10-15 intervals. Ice should never be applied directly to the skin or for longer than 20 minutes.
---
Will my treatment be covered by my Insurance?
We are a provider for many insurance plans, please contact us via email and we will be happy verify if we are a provider for your insurance.
---
Will I need X-ray's?

The doctor will determine if X-rays are required during your initial consult and exam. X-rays are only ordered when clinically necessary and are not performed at our Studio City office. If it is determined to be necessary, we will review our list of imaging centers and refer you to the one that is most convenient for you.


---
Is Acupuncture beneficial when under chiropractic care?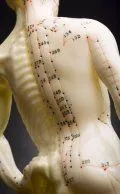 Acupuncture can be very beneficial, and complimentary to the care you are already receiving from your chiropractor. Like Chiropractic, it is also considered a holistic practice in that it aims to help the body heal itself rather than mask or medicate symptoms. If medically appropriate, acupuncture can be recommended as a drug free pain management alternative, or to simply encourage a healthier immune, digestive and nervous system.